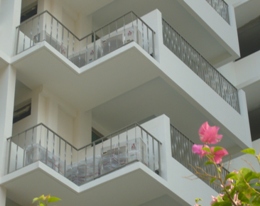 Balcony & A/C Ledge Railing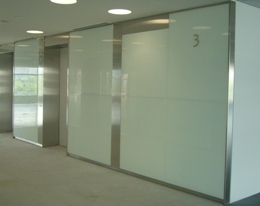 Ultra-Clear Glass c/w White Paint
We supply, fabricate and install a wide range of general architectural and structural metal and glass works, such as structural steel, canopy, linkway, trellis, metal / glass cladding, stainless steel, (galvanised) mild steel and aluminium handrail / balustrade, catladder, platform, fencing, gate, grating, bollards, etc.
We also provide a variety of standard products, namely stainless steel linen chute, staircase nosing, aluminium catladder, galvanised steel cable bracket and so on.
Please click the product on the left for details.